The airframe is the most recent DJI innovations, including the A3 Pro flight controller, Lightbridge 2 HD transmission framework, Intelligent Batteries, and Battery Management framework. A few Zenmuse cameras and gimbals are locally viable and full coordination with outsider programming and equipment makes the M600 Pro ideal for proficient aeronautical photography and mechanical applications.
A3's modules empowers exact control of the multi-rotor airplanes, giving precise information to stable flight execution. Self-versatile frameworks will consequently change flight boundaries dependent on various payloads. Similarity with D-RTK GNSS implies that the A3 Pro can withstand attractive impedance, giving centimeter-level exactness, reasonable for different modern applications.
COMPLETE INTEGRATION ULTRA CONVENIENT
The M600 Pro is straightforward and simple to set up, prepared to fly surprisingly fast. Its airframe has been advanced for simpler transportation with a speedy delivery landing gear plan and
collapsing outline arms.  Under the new upper cover, the places of GNSS modules and sensors have been  patched up and another hosing framework for the IMU units builds dependability during flight. The M600 Pro likewise accompanies a tough, adjustable case that assimilates sway from shakes or falls, giving all-around assurance when conveyed or shipped.
CHARGE SIX BATTERIES SIMULTANEOUSLY
The M600 Pro charger has six charging center points, empowering it to charge six Intelligent Batteries all the while. Each of the six batteries can be completely energized in a short measure of time*, for snappy and proficient arrangement. TB47S gives 92 minutes and TB48S gives 110 minutes flying time
EXTENDED FLIGHT TIME AND TRANSMISSION RANGE
The M600 Pro has an all-encompassing flight time and a 5km* long-range transmission. An exhaustive battery of the executive's framework implies that if any of its six Intelligent Batteries are killed on or, the rest will take action accordingly. The battery the executive's framework screens each battery during flight, guaranteeing safe arrival in case of a solitary battery disappointment. Contrasted with customary non-canny batteries, the M600 Pro's battery the executive's framework improves on upkeep while upgrading security.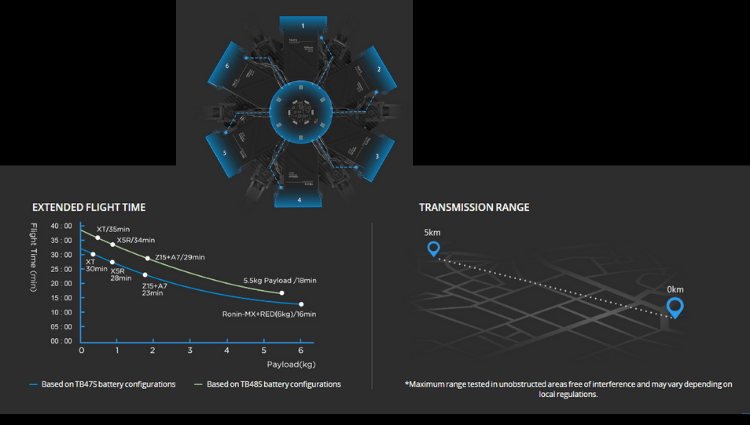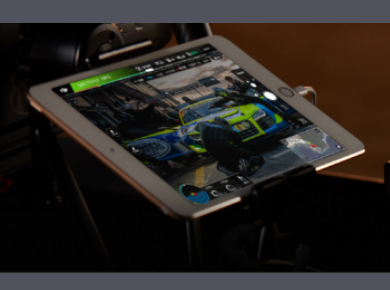 The M600 Pro backings the DJI GO application and DJI Assistant 2. Get a live HD see, battery status, excess status, transmission video catch, on any Zenmuse series of camera and distant spotlight and opening control on the Zenmuse X5 and X5R cameras. DJI Assistant 2 backings firmware updates and Ground Station and accompanies an implicit pilot test program.